MadAveGroup is a family of internationally recognized marketing agencies, each with its own unique specialty.
Our clients benefit from the convenience that comes with having access to a diverse group of marketing agencies owned by the same organization; the consistency of working with one account team for all their marketing needs; and from the confidence of partnering with seasoned professionals to manage their strategic, tactical and brand marketing.

An industry pioneer, BusinessVoice designs and develops custom Caller Experience Marketing and Contact Center solutions for organizations dedicated to delivering exceptional and on-brand caller experiences.
Design2Influence - or d2i - is a formula for brand awareness. We're design experts, focusing on the unique requirements of high-growth organizations that need to re-brand.
The MadAveCollective provides professional branding, advertising and design services for small non-profits.
MadAve Marketing Management provides comprehensive marketing management services for companies with understaffed, underperforming, or non-existent marketing departments.
SensoryMax is an internationally recognized Sensory Marketing agency. We maximize the effects of sight, sound and scent in the lobbies, showrooms and stores of brand-focused organizations.
TouchStone Digital develops and implements digital marketing strategies and programs for overwhelmed marketing departments.
The work of these MadAveGroup agencies engages the senses of tens of millions of people every day.
In May 2013, MadAveGroup was named one of the Best Employers in Ohio. We were ranked 8th in the Small / Medium Company category. More details here.
A fun, creative environment, family-friendly schedules and activities, plus nice perks - from the on-site gym, paid workout time, and all-expenses-paid President's Club trips - make Mad Ave Group one of best small companies to work for in the state of Ohio.
A Few Thoughts from Our Chief Creative Officer
Our clients don't leave us.
And no one's holdin' a gun to their heads.
Our clients CHOOSE to stay with us because of what we bring to them.
Thoughtful and thought-filled discussions. Flexibility. Truth over harmony, even when we know it's gonna' sting a little. And a genuine desire to make their lives easier.
In fact, many of our clients would say they couldn't find an agency that provides a more impressive combination of services and skills, passion and processes, independent thinking and respect for what's always worked.
Or they might not say any of that because sometimes busy people are just too busy to think about stuff that way. Sometimes busy people are silently thrilled with people who just get it done and get it done well.
We're perfectly fine with the fact that those clients don't stand up and applaud us. They express their thanks with their loyalty. Twenty-plus years in many cases. Fifteen years, 18 years. A dozen years. There's a long list like that. (We keep it in a very special drawer.)
All of that doesn't mean that we've never parted ways with a client. Of course we have. We've been at this since 1989 and worked with thousands of companies.
Sometimes it's a budget thing. (We're not the cheapest.) Other times it's just a bad fit. (We're not for everyone.) Sometimes the client's a jerk. And once or twice we've been the jerks. (Okay, three times.)
But we're built for the long haul. Always have been. From the very start, we established systems, planned relationships, and incorporated ideas that would encourage lasting, mutually beneficial client partnerships.
We LOVE finding solutions. Man, there's nothing like the feeling when someone who's put their trust in you comes back to the conversation a month later with big results and a bigger smile. That's a good day right there.
We LOVE finding unexpected ways to say what you need said. Funny or weird On Hold Marketing. A bold design that makes even us a little uncomfortable at first. A cool website that's so easy to use. Yeah, yeah, all that! Goose bumps! Goose bumps.
And don't tell our Accountant, but we LOVE giving more than you pay for. We appreciate added value ourselves, like when the pizza guy heaps on extra cheese 'cause he's in a good mood that day. It's part of what makes staying with us a no-brainer for our clients.
So, if you'd like a new brochure or you just need a single radio commercial produced, we might not be the right agency for you. We'll want to put too much into that effort to make it worth your while.
But if you're looking for people who are ready to paint - or re-paint - your big picture, people committed to delighting you and your customers, people who find joy in what they do every day, then you can stop looking now.
MadAveGroup.
Let's go.
Scott Greggory, Chief Creative Officer
Winning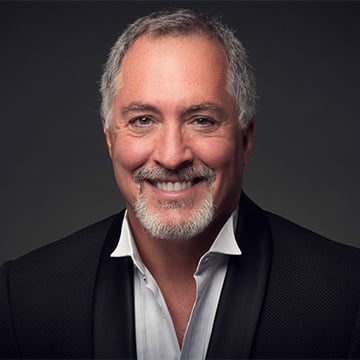 Some folks have a loose definition of winning.
Here's how we look at it.
Winning begins with a genuine commitment to a goal and can only be realized with a sincere, focused effort to fulfill that commitment.
That means putting in the hard work, learning from your mistakes, demanding more of yourself and those on your team, even when it's uncomfortable.
It means caring about what you make so much that the world won't ever see it until it meets your standard.
Winning is not about finishing first, making the most money or living in the tallest building.
And, as nice as they are, trophies and plaques don't define winners.
Winning is giving everything you have to the people who depend on you; the people who look to you for leadership and inspiration. Winning is raising the bar, setting the example, day after day after day.
Winners don't quit - ever - regardless of the nature of the obstacles they face.
Not everyone is a winner, not by any definition.
True winners understand that.
Don't let anyone convince you otherwise.