What You Should Know About Us
We always want to meet creative types. Problem solvers. Relationship builders. People who embrace the challenges of marketing and find value in the type of work we do for our clients.
When people enjoy what they do and where they do it, they do it better and with more passion. So, if you're interested in joining our team, it'll be just as important to us that you love who we are as an agency and as a workplace.
MadAveGroup was named one of Ohio's Best Employers in 2013 (details here) and voted "Best Ad Agency" by the readers of Toledo City Paper for 2021 and 2022 (details here).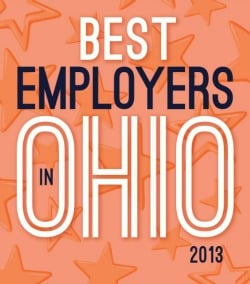 We were also named a Top Workplace in 2020, 2021, 2022 and 2023 by Energage, a company that studies successful organizations and then applies what they learn to help other companies improve their culture. (Read more.)
Want to Join Our Team?
See all our open positions at our dedicated job site, jobs.madavegroup.com.
Company culture and employee satisfaction are two of our top concerns. And we've found the best way to keep employees looking forward to Monday mornings is to not only make sure their experience and skill sets are good matches to their positions, but to ensure their personalities are a good fit for their roles. We have a 10-minute profile that helps us do just that.
So, if you're interested in having a conversation about career possibilities at MadAveGroup, the first step is to take a few minutes to fill out this survey:
We'll use your profile results to match you with the best-fitting role here at MadAveGroup.
What Defines the MadAveGroup Vibe?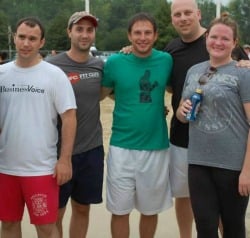 We're loose and comfortable, but serious about what we do. You'll see a dog or two walking around the office, or a couple of guys throwing a ball down a hallway just as often as you'll see glowing client testimonials being shared with the entire staff via email.
When you're having fun, coming to work is a pleasure. And when work is a pleasure you commit to it every day. Sure, our employees benefit from our environment, but our clients do, too.
Looking Forward - and Backward - In Order to Get Better
Private Gym & Fitness Days