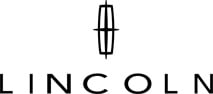 Our SensoryMax team started helping the Lincoln Motor Company make memorable impressions on its customers in a new way when we began working with the automaker in 2012.
Partnering with renowned Master Perfumer Rene Morgenthaler, SensoryMax developed the Essence of Lincoln, a branded scent that's dispersed throughout Lincoln showrooms via the HVAC system.
The Essence of Lincoln scent is an exotic blend of green tea leaves, bergamot, orange flower and white jasmine. The top notes of green tea encourage a sense of upscale well-being, while the undertones of jasmine and tonka create a relaxing atmosphere. It's a fragrance that evokes a heightened sense of style.
"The Essence of Lincoln signature scent is a subtle, yet powerful tool for our dealers to use to help clients make an emotional connection to their store and the Lincoln brand."
Dennis Carnevale, Experience Training Manager
Lincoln
By choosing SensoryMax to create a signature scent, Lincoln further acknowledged the need to appeal to the emotions of its customers, who often make purchase decisions with their hearts. The Essence of Lincoln scent creates an atmosphere that encourages customers to get to know and become attached to the vehicle in front of them.
The Lincoln campaign helped SensoryMax win the award for 2014 Scent Marketer of the Year, presented by the Scent Marketing Institute. It earned the agency a feature story in Ad Age magazine. And SensoryMax picked up a 2015 Toledo American Advertising Award (ADDY) for its work with Lincoln.
SensoryMax expanded its aroma marketing for Lincoln in 2015 with AuraPura®, the agency's first patented product. AuraPura is a device that clips to a vehicle's in-cabin air filter, delivering a consistent, yet subtle scent to the interior for up to 90 days.
Through its work with SensoryMax, Lincoln has ensured their customers' associations with the brand will last long after the "new car smell" fades.